Feature
Mar 27 2017: Announcing... Ellis Paul's New England Songwriters Retreat!
Tuesday, March 21, 2017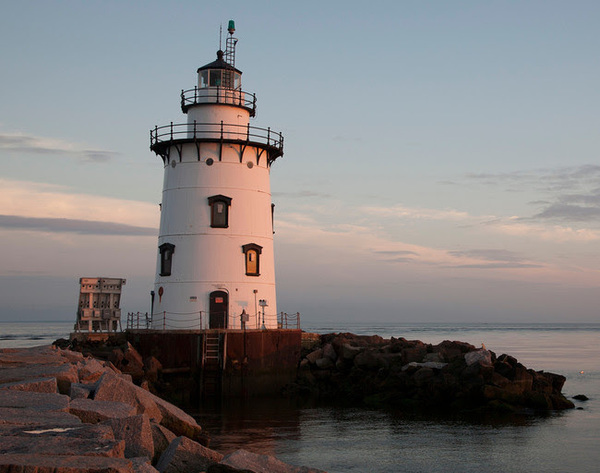 Hi everyone--
Are you a songwriter? A Writer? Singer? Creative person? If you are, I'm calling out to you!
I want to tell you about my second annual songwriter gathering, the
New England Songwriters Retreat
! This will take place on Labor Day Weekend 2017 (
8/31-9/4),
at the cozy
Guest House Retreat Center
in Chester, CT. This venue is a beautiful historical inn with great food, very comfortable accommodations, and plenty of space for nature, meetings, and private get aways. We have commuter rates available for those who want to stay off campus, or live in the area. Also available are triple rooms, double rooms, and a limited number of single rooms. To find roommates, check out our Facebook event page
here
!
Last year we had writers at every level -- people who had never put words to music to veterans that had been writing and performing for over forty years. This diversity was truly beneficial to the shared sense of community as people wrote and performed new material together. Everyone was learning from the life experience and skill set of everyone else. We had nineteen-year-olds and seventy-year-olds. If you have a truth to tell, your experience level won't matter -- the instructors and fellow retreaters will guide you along! The mission is to serve the song.
This year, our second retreat, we are also expanding our scope with additional instructors; the incredible
Dan Bern
who's been thrilling audiences for twenty five years, our songwriter/performance ace
Vance Gilbert
, the multiple talents of
Abbie Gardner
and
Laurie MacAllister
(both of Red Molly) and experienced insights of music business instructors
Ralph Jaccodine
and Brittany Bethune. And me -- my love of teaching, mentoring and community building is the reason this retreat was created, to give you the tools and inspiration to improve your craft and make you feel like the artist you are.
Last summer over the course of a weekend on Cape Cod, a group of thirty Songwriters gathered beside the ocean and set up shop to dive into their songs, music, and paths as a creative people. We had meals together, song circles into the wee hours, classes, and performances that were broadcast to the internet for the whole world to see. I feel like everyone left the Cape with a higher sense of purpose and deeper friendships and community connection.
Check out the above links! Give yourself, family, or friends the gift of living fully immersed for a weekend as an artist-- and carry that feeling into the rest of your year.
See you at the shows below!
Illinois, Michigan and New Mexico coming up this month!
Best to you--
Ellis