Ellis Paul's Patreon page
Official launch January 14, 2020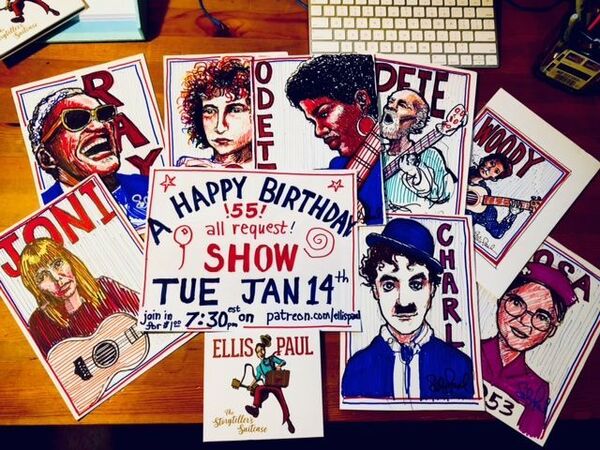 My Patreon page is being launched on my 55th birthday, January 14, 2020! I hope you will please consider becoming a patron of the arts by becoming a subscriber to my Patreon page. You can become a subscribing member for as little as one dollar per month. As a subscribing member you will have access to content not available to the general public. You will get access to The Tiny Living Room Concert Series and Archive, videos on works in progress, back stage passes, other exclusive content, art work, new songs and much more!
Please visit my page at www.patreon.com/ellispaul to find out more about it, to view the various levels of support, and, if you decide to become a subscriber, to access the subscriber content.
Thank you for your consideration and support!
Ellis