Oct 22 2008 - The tattoo is of the song take all the sky you need...wow... its beautiful...
Wednesday, October 22, 2008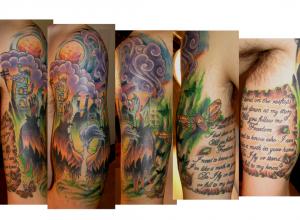 This was sent to me by Joe Brindley, currently a student at Berklee College.
I know the depth of inspiration I reached to put Woody Guthrie on my arm. So, to think I have inspired someone in that way leaves me speechless.

Thank you Joe for sharing this.