The New England Songwriters Retreat (Online) happens THIS WEEKEND! Four spots left!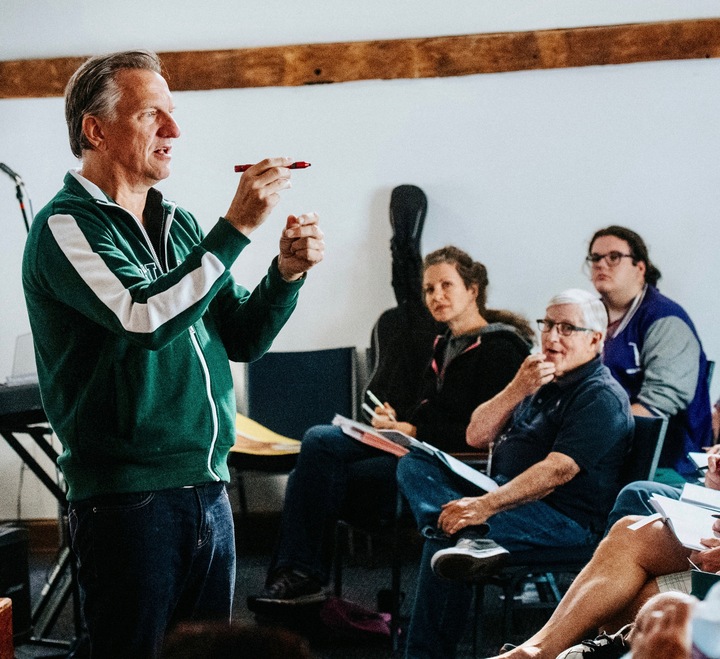 Hey!
What are you doing this weekend?
We have 4 spots left!
NESR Online kicks off this weekend—Fri May 28-Mon May 31. Come join our creative community—be heard, be inspired, and learn some new things along the way from our staff of professional songwriters.
Master artists Dan Navarro (Pat Benatar's "We Belong") and Catie Curtis (A nationally-touring musician for three decades with songs in movies and TV) will be my fellow Instructors. We're bringing you about 100 years (!) of combined experience with professional songwriting and touring. As always, Red Molly's Laurie MacAllister is our Retreat Coordinator.
We're getting together on Zoom (with about 40 Students) to share this special experience from the comfort of our homes :) You can pick and choose which sessions you attend, and DON'T WORRY, we're going to record the entire retreat, and make it available afterward, to all who enroll.
Here's the schedule for the four days: https://www.newenglandsongwritersretreat.com/nesr-online-schedule
Tuition for the weekend is $300 (or $400 if you add one-on-one mentoring).
[A NOTE ABOUT SCHOLARSHIPS: A generous friend of NESR has donated funds for for a few Scholarships for NESR Online. The scholarships (of $150 each) will cover 1/2 of tuition for Students. To apply, write an essay (of up to 400 words) describing why NESR Online is important to you, and how the scholarship would help you to attend. There is no charge to apply. Email your essay ASAP to newenglandsongwritersretreat@gmail.com. You will receive an email confirmation within 48 hours. All applicants will be notified with results by May 26.]
ENROLLMENT: Just PayPal $300 or $400 to this address: newenglandsongwritersretreat@gmail.com
IMPORTANT: Please Choose "Sending to a Friend" to avoid fees.
See you soon!
Ellis