Album is released today! In the midnight darkness of the Kerrville Folk Festival is Butch Hancock…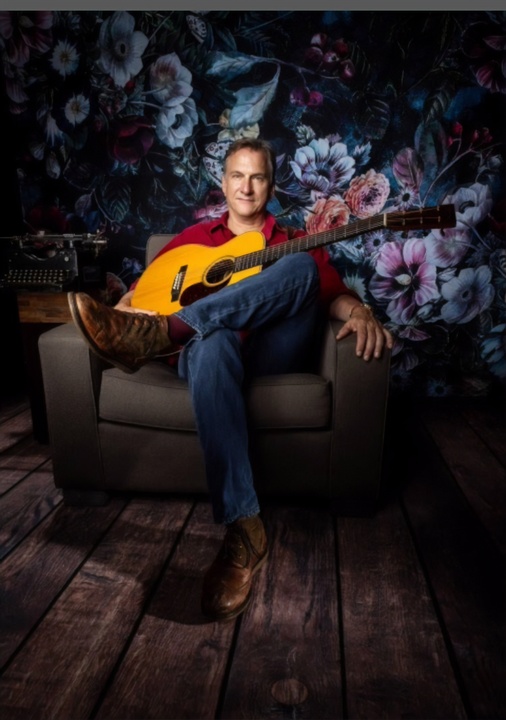 Good morning from Kerrville, Texas.
In the midnight darkness of the Kerrville Folk Festival, Butch Hancock is singing underneath a tree. I can barely make him out. I'm sitting on a folding chair not more than six feet away. His voice emerges like a bat from a cave. Folk singers Mary Gauthier, Jaimee Harris, Amy Speace and I have walked the dusty roads of the festival at midnight having heard the rumor that he was somewhere to be found on this ranch, but off the beaten paths of this spontaneous city of tents and Coleman stoves and trees. He could be found but not without guides, some near misses and strangers pointing and directing along the way. Occasional the thick scent of pot drifted across my path, and my travel companions made jokes about their sobriety being challenged by second-hand hippy smoke. But we all wanted to see him despite the perils of the journey. Each step along on the road was gingerly taken—-pot holes in the darkness or stones could twist an ankle and send the whole expedition to the rescue tent. But Butch was the treasure and we were in the tired hour... but there was gold left to be heard. Butch is the kind of voice you stay awake into the wee cricket hours to hear.

And he didn't disappoint. That three chords and truth thing? Butch Hancock invented it. His songs are written with a level of integrity that makes him the rarest of us all. He rocked me awake and sent my mind drifting off the ranch into a bigger better beyond. A place that could be. And though he sang about a broken world, and hope for a better one, it wasn't preaching. You can find earnest truth in hundreds of songs here at Kerrville, they come with every pop up camp site, but Butch is the Buddha in the trees.
My music was born here in Kerrville in many ways. It's where I became part of a broader member of a national tribe of touring folk artists. Songwriters flock from every corner of the country to sing and learn and share here for multiple weeks every year since the 1970s. When came here as a kid from Boston in 1991 for the first time, I had nothing. When I left, I had a a new friend, a couch and a free meal in every state of the country. They have a well respected New Folk contest that gives participants hope, frustration and a new set of callouses to set off on the long journey of victories and defeats that come with the trade. I won the thing in 1994.

I'm forever grateful to this place.

It helped guide me to today, which is the official release day for the album The Storyteller's Suitcase. It's my 20th, and it's my best. You can buy the CD in my website store HERE, or listen to it on Spotify HERE.

This is a collection of song that are for the most part autobiographical about the things I care about, my family, traveling, my life as a songwriter and these crazy times we are living in. I want to thank you for helping me make it, for listening to it and for sharing it with your friends and family. I think it's my best. It's one more good step on my journey to being the kind of songwriter Butch Hancock is! God, I needed a dose of him this weekend. Seriously, he writes like he doesn't have to earn a living by it, yet he does. He sings like he doesn't need to impress anyone yet he does. He plays like he doesn't need to impress anyone, but he does.

Here's some links and shows coming in up: Ellis Paul Tour Dates.
In particular, I hope to see many of you at the album release show at City Winery show in Boston on June 8th! I'm heading to Maine for shows in Boothbay Harbor (June 2) and Portland (june 7) before then....so please come out and listen. I think you'll enjoy it!

Very best to you!
Ellis