WHERE HAS THE TIME GONE?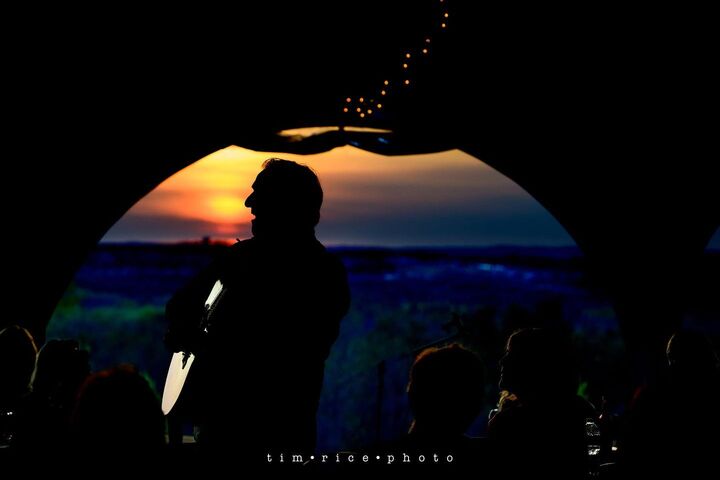 Where has the Time Gone?
Last night I sat in the John Paul Jones Arena here in Charlottesville and waited through the calling of 300 names before a little girl that bears some resemblance to me was handed a diploma and walked with a full teeth smile down the aisle. Tassel swaying. Somehow, my daughter has navigated high school through a much more unstable world than the one I had forty years ago to get that piece of paper. A pandemic. Home learning zooms. A lack of social contact for nearly two years. Three called-in shooting threats at her high school this year. An oncoming recession. And now she's set free to the world.

I hope that the generation she is a part of will eventually learn and grow to fix this place. All the potential is there. We have lost our way and need a new compass. She doesn't know a different world than the one we created for her. She was born in the wake of 9/11.

As the pandemic evolves and the world (re)opens, I'm making a vow to be more invested in her future. Making change where I can, writing songs about the hard things to hear. Pushing people to vote. Wake up. Be active.

We need a break too. Remind yourself to look at the ocean, get to the hills, find a view to be grateful for.
And listen to music!

Music that makes statements is restricted by social media companies and won't find its way to the airwaves that are controlled by big media companies run by advertising dollars. It's a strange kind of unspoken restriction of free speech. Commercial outlets aren't willing. But the songs are being written! Great songs.
You have to find them.

I'm bringing mine to you! I've got a lot of things happening. Shows this weekend in Peterborough, NH at Bass Hall and the Boothbay Opera House in Boothbay, Maine. It's good to be on stage again!

I've got a new album called "55" coming out filled with the kind of songs I'm talking about and I'm diving deep into the studio on the tracks — creating 20 tracks of recordings. I've included a demo of one song below. To support the new album project click here: https://ellispaul.com/fundraiser/

I'm living creatively on the internet with livestream shows weekly on Facebook Live on Wednesday nights called Ellis Paul's Traveling Medicine Show. We are having the wildly talented Dan Bern tonight! (June 8) And national finger style champion Christie Lenee on June 22.

Here's a link to the pre studio demo of new song "When Angels Fall."
https://song.space/9p4fsc

I hope you have a great summer. Stop by at a show this summer (see below) or catch me online! Details and ticket information at www.ellispaul.com/calendar.
Saturday, June 11, Peterborough, NH

June 12-18, 2022, Monhegan Island Maine, Vacation

Thursday, July 7, SPACE, Evanston, IL

Friday, July 8, House Concert, Madison, WI

Wednesday thru Saturday, July 13-16, Woody Guthrie Folk Festival

Saturday, July 16, The Magnolia Moon, Guthrie, OK

Wednesday, July 20, The Loft at City Winery, NYC

Thursday, July 21, Club Sandwich, Sandwich, NH

Friday, July 22, Log House Concerts, Westport, MA

Sunday, July 31, Ossipee Valley Music Festival, S. Hiram, ME

Thursday, August 11, Kennett Flash, Kennett Square, PA

Friday, August 12, The Atlantic BKLN, Brooklyn, NY

Saturday, August 13, Passim, Cambridge, MA

Sunday, August 14, The KATE, Old Saybrook, CT

Saturday, August 27, Sterrett Center, Lawrence, IN (with Vance Gilbert)
My best to you --
Ellis