Happy Holidays as we approach the end of 2020.....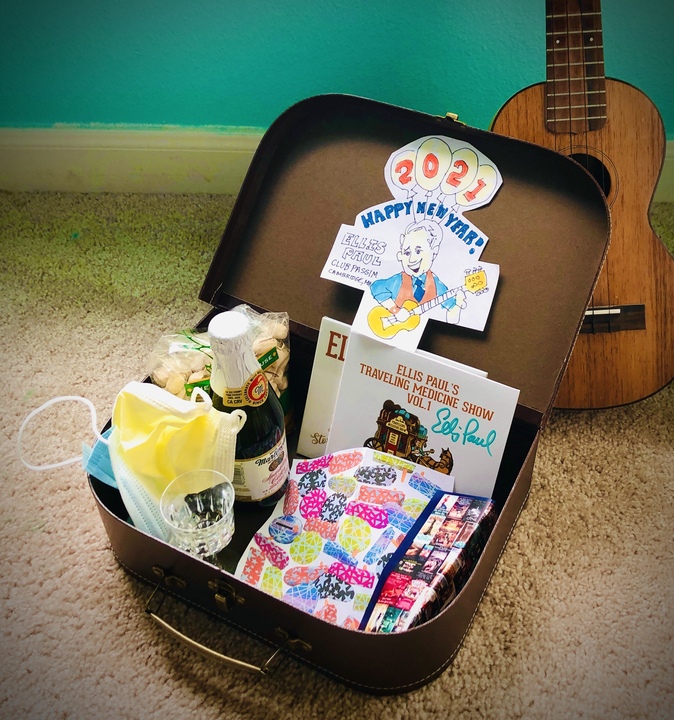 AS 2020 ENDS
The holiday season is upon us. I hope it's going to be a sweet goodbye to a very difficult year. I know that better things are coming for all of us...including face to face listening of live music in a room full of concert lovers. I can't wait. Thank you for all the support on my livestream shows, on PATREON, andon my teaching sessions.
TONIGHT'S SHOW
Today I'm prepping for tonight's livestream show at 8pm ET on Facebook Live — I'm doing songs that feature critters of the wild kingdom with special guest, the very gifted Buddy Mondlock. Buddy has written songs for Art Garfunkel, Garth Brooks, Nancy Griffith and more— Stop by and break the monotony of Netflix!
PATREON
I have a new album out this year, produced exclusively for my PATREON subscribers. If you'd like the digital version of the album, sign up for $1/month and you can download it with all the other goodies the site shares from me. At the $10/month level you get the physical CD, and also additional stuff! As a Patreon supporter you will have access to content not available to the general public. You will have access to The Traveling Medicine Show Live-Stream Series and Archive, videos on works in progress, back stage passes, other exclusive content, art work, new songs, albums and much more!
Please visit my page at www.patreon.com/ellispaul to find out more about it!
NEW YEARS EVE SHOW/PARTY IN A BOX!
Many of you know I have done an annual run of New Year's Eve shows at Club Passim in Cambridge since the 1990s. This year we are doing the livestream version with a three plus hour marathon show on New Year' Eve that will be highlighted by surprise videos, live special guests, cover songs and a virtual New Year's Eve party in a box! Guests appearances will include members of the band; Don Conoscenti, Laurie MacAllister, Radoslav Lorkovic, Craig Akin and surprise visits from a bunch of past openers, friends, and more.
And YES! The gang here has created a little New Year's Eve suitcase party for two so you can celebrate at home while you watch the livestream show! The NYE Party in a Box can be purchased for $50 (plus shipping) on my website at this link: https://ellispaul.com/product/f/Merch/8193 and will contain the following party items:
The suitcase itself! (A cute storage box for future use!)

Two plastic champagne flutes

One 8oz bottle of sparkling cider

The new Traveling Medicine Show CD
The Storyteller's Suitcase CD

Two noisemakers

One mini-bag of New England kettle corn

Two New Year's Eve hats

Chocolate kisses for midnight

Two confetti poppers

Two Ellis Paul 2021 COVID masks

And other surprises!
Only 50 Party in a Box will be available. They will ship on or around Dec. 20.
A New Year's Eve ZOOM party is being coordinated by Club Passim. Details will be announced when finalized....so stay tuned!
Of course the website store is also istocked with music, posters, original art/hand written lyrics, lessons on songwriting and guitar, CDs and books...including the Christmas children's book The Night the Lights Went Out on Christmas.
You can also purchase sessions with me on songwriting, guitar, or just creativity.... or private shows for your family, for you or your loved ones!
I hope you'll tune in tonight at 8pm ET for this week's Traveling Medicine Show with Buddy Mondlock!
Happy Holidays!
Ellis