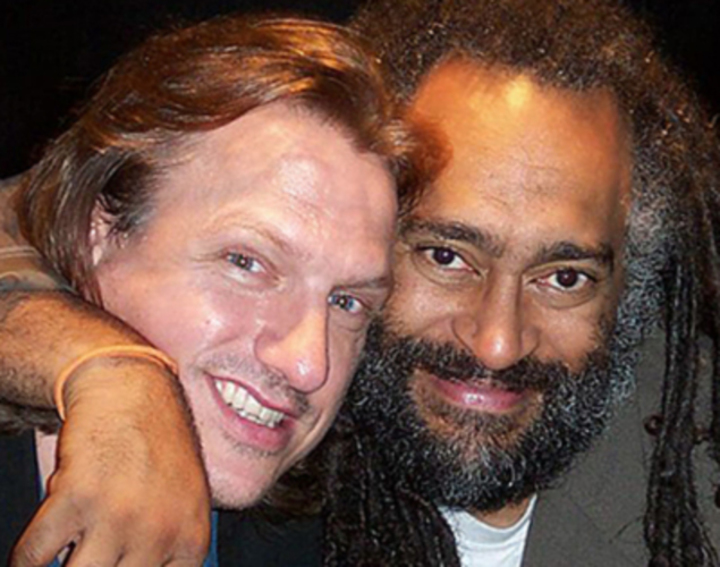 Vance and I found our tribe.

There's no roadmap to being a songwriter. It often feels more like guerrilla warfare than a road. You're hacking away with a machete, trying to create a path for yourself. You can feel isolated and lonely, despite the inspiration of the music. I know this all too well.

FINDING YOUR TRIBE and some guideposts to grow, learn, and evolve is the SECRET to making the dream of living as an artist a reality.

I was lucky to come of age in Boston, during an era where the music scene truly supported the notion of the singer songwriter. I was surrounded by a tribe of twenty-somethings going from open mic to open mic, meeting each other for gatherings and song swaps. We bonded and shared and were both competitive and supportive in ways that magnified our learning curves. Almost all of us are still playing professionally thirty years later. Which is truly a miracle!

Then I met BILL MORRISSEY, a gifted experienced touring songwriter from New Hampshire who was one of my heroes. Bill took me under his wing, shared knowledge, time, music and he produced my first album. Here was someone who was clearly a master of the craft showing me the steps ahead, both the potholes and landmarks. His confidence in me felt like jet fuel for the soul. When the time came to cut Bill a check, he refused it. He said, "Pay it forward." He told me his time working with me was repaying what DAVE VAN RONK and TOM RUSH had done for him.

Over the years, I've done just that. I've taken upcoming musicians on the road with me, shared my audience and the circuit of venues with them as opening acts. I've mentored their writing, their business, their performances. Mentoring has become a major part of my life as an artist. And part of my overall mission.

It hit me that I'd like to serve a wider group of artists, and so the NEW ENGLAND SONGWRITERS RETREAT was born. In this way, I could bring my favorite collection of artists to mentor a wider variety of songwriters: From green beginners, to hobbyists, to potential stars. From people who've been on the road for years and just want to realign themselves, to retirees who've neglected their art for family and careers, and want to rejuvenate their songwriting and tap into themselves again.

Does that sound like you?

I found a perfect space in The Guest House Retreat Center in Chester CT. I've gathered some of the best artist from the American folk circuit as Instructors, and solid business professionals to guide you. You will leave feeling more confident stepping from whatever corner of your life you've been writing from onto a stage, into a recording studio, onto the path Bill Morrissey pointed me down, 25 years ago.

This year's Retreat is August 31-September 4. Don't miss this opportunity to grow and connect and have fun! I'll be joined by Vance Gilbert, all of Red Molly (Abbie Gardner, Laurie MacAllister, Molly Venter), George Wurzbach, Eben Pariser, Craig Akin, and more Guest Instructors TBA. There are a few spots still open. Enroll here:
https://www.newenglandsongwritersretreat.com/enroll

I'll see you there, or somewhere else on the road.
Ellis