Concert Window TONIGHT! New Ellis Paul album in the works!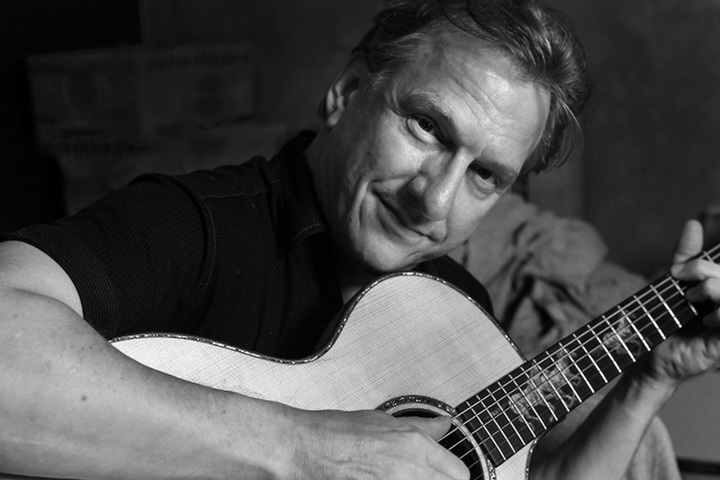 Hi Everyone!
CONCERT WINDOW TONIGHT! TONIGHT Thursday Feb 21, I'm performing live on Concert Window for the first time in 2018. I'll be talking about my new album project, "The Storyteller's Suitcase", playing a selection of unrecorded songs, fielding questions about the fundraising, and also taking old requests! I hope you will join me from my living room to yours. The show begins at 7pm: https://www.concertwindow.com/368-ellis-paul
FOLK ALLIANCE CONFERENCE! It's 80 degrees today, although we are still in February in Charlottesville, Virginia. As if that little detail isn't hard enough to ignore, I am making a form of protest by wearing shorts today and sharing my alabaster legs with the outside universe. It ain't pretty, but we need to see the dark side of global warming. I'm just returning from from the weekend and one of those soul-enriching conferences that is available to musicians: Folk Alliance International— three thousand musicians, promoters, DJs, and presenters crammed into a hotel in Kansas City. The circus atmosphere there is really fun and the songs go on and on— I crawled into bed at 5 am one morning. Tired, tipsy, satiated. Seeing legends like Tom Paxton, Bryan Bowers, Mary Chapin Carpenter, hobnobbing with relative up and comers. Discovering new friends, revisiting older ones. Korby Lenker, James Lee Baker, and Wallis Bird were among the new faces making a beautiful noise there. Inspiring. The end game on the weekend was just feeling lucky to be an accepted member of an incredible unique and giving tribe of people. Lots of love in abundance, and what the hell are we here for, if not that.
NEW ALBUM IN THE WORKS! I was lucky enough to have four showcases where I played my newest songs over and over again. They seem much more polished this week as a result and the album as a whole seems more real for me now. I am looking forward to playing them tonight. They seem to be taking me in a different direction. Thoughtful. The concept of the album is associated with travel, places, and the reason why we move. Love, family, desire. We will be launching the fundraiser in March, but I will be walking through some deets on Concert Window tonight.
THE 25-YEAR ELLIS PAUL TOUR ROLLS ON! Check out my upcoming tour dates: https://ellispaul.com/calendar. The summer excursion to Maine's Monhegan Island with Sam Baker and Antje Duvekot still has availablle tickets. We will be spending the week there, and doing evening concerts at the historical church. They are two of the best writers in the country and I am sure you will love the scenery, food and accomodations. We will be doing a workshop for anyone interested on writing and creativity, but this is a vacation! Come and relax! http://www.rootsontherails.com
NESR 2018! The New England Songwriters Retreat is also taking reservations and the deadline for early enrollment ($50 discount) is March 1st. Its halfway to sold out, and we expect to hit that mark soon! This is an intensive four-day retreat for songwriters (not music fans as the Maine trip is) with some of the best touring singer-songwriters teaching master classes on writing, business, and recording. Join us! http://www.newenglandsongwritersretreat.com

Cheers,

Ellis