Jul 12 2017: Passim Anniversary shows! Retreat! And cruise excursions!
Wednesday, July 12, 2017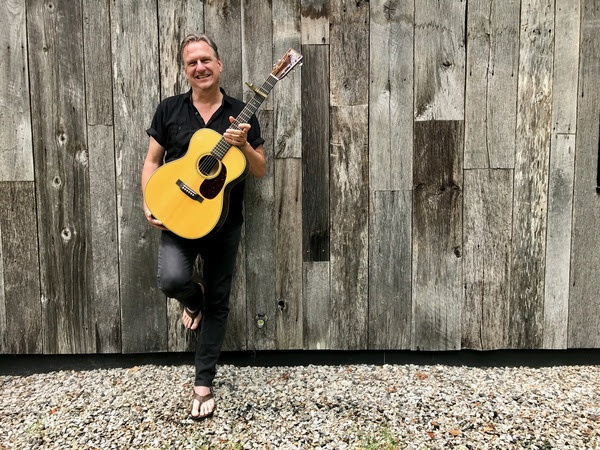 Good Mornin'!
I'm writing while sitting in a giant metal container that is hurtling nearly 400 mph six miles above our beautiful watery planet. I lost a night to flight delays and had to spend the evening at a sleepy LaGuardia hotel, and I have muscled my way through a tremendous amount of airport travel woes in the past 24 hours. It helps that I have been completely recharged by a weekend in Canada. Being in the same space with legendary songsmiths Gordon Lightfoot and Bruce Cockburn brought some tears, frankly. I watched them from the side of the stage and also a myriad of other people at the Mariposa Folk Festival in Ontario, and out of nowhere I felt a wave of gratitude in just being a fan of music. Outside of the fact that I am a maker of it. Still so much to learn from these zen masters of song.
Tomorrow I board a plane for Oklahoma to do the same with a different cast of characters at the dusty old Woody Guthrie Folk Festival in Okemah, OK then a quick jaunt on Sunday to the Black Potatoe Festival in Clinton, NJ. On and on it goes! Delays be damned!
This is the life I chose-- And it rocks! It folk rocks. I couldn't have done any of this 100 years ago, so I cast myself as lucky to have won the birth time lottery-- here we are all riding cross this big planet together, all at the same time. Let's enjoy it and each other.
I wanted to let you know once again about the Club Passim run of shows in Cambridge, MA I am doing next week to celebrate 25 years of being a full time, touring, rambler on the American Highway. Seven shows across four nights with selections each night from specific albums, even the family ones on the matinee shows.
It's starts Thursday, July 20th with the first show. Come out or tune in on Concert Window to watch from home! Lots of stories of the recordings, back stories on the songs and their histories will be told along the way.
Here are the details!
Thursday, July 20
Songs from American Jukebox Fables and Day After Everything Changed
Get your tickets here!

Friday, July 21
Songs from Say Something and Stories
Get your tickets here!

Saturday, July 22 (4:00PM)
Kids and Family show with songs from The Hero in You and Dragonfly Races
Get your tickets here!

Saturday, July 22 (7:00PM)
Translucent Soul and Carnival of Voices
Get your tickets here!

Sat July 22 (9:30PM)
Sweet Mistakes and Speed of Trees
Get your tickets here!

Sunday, July 23 (4:00PM)
Family Show with songs from Dragonfly Races and The Hero in You!
Get your tickets here!

Sunday, July 22 (7:00PM)
Chasing Beauty and Stray Songs that were on side projects!
Get your tickets here!


In more news...
THE NEW ENGLAND SONGWRITERS RETREAT
Aug 31-Sep 1, 2017
All of you creative people! Or friends and family of such people-- pass this on to them. I have assembled a great collection of some of the best touring Songwriters and musicians in the country to join me at the 2nd Annual New England Songwriters Retreat!
There will be creative workshops on songwriting, the music business, and performing! With great food and song circles until the wee hours! Come join us!
The Staff Concert looks like a major Folk Festival Line Up!
Friday Sept 1st at 7:30pm Join me, Vance Gilbert, Dan Bern, Abbie Gardner, Laurie MacAllister (of Red Molly) and George Wurzbach for a great night of music at The Guest House Retreat Center in Chester, CT.
Click here for tickets.
Special Guest instructors over the weekend are coming in as well; Managers Ralph Jaccodine, and Brittany Bethune as well as Red Molly's Molly Venter.
People are still signing up for the cruise and show in Homer, Alaska. It's a bucket list kind of trip from May 25th to June 1st, 2018. Radoslav Lorković will join me on piano-- for shows along the way-- it leaves from Vancouver and arrives in Seward, AK a week later with port stops in between. Then, there is an additional excursion to Homer being planned for a show at Alice's Champagne Palace. If you've never been to Alaska, this trip is the one to take!

I hope to see you out on the road this summer. Keep an eye out-- I am performing all over the country through the Fall.
Sending love to all of my friends out there from the clouds--
Ellis Paul
For School Shows, Private Shows, song doctoring, career and creativity mentoring go to: