Apr 3 2013 - An Update on Ellis Paul's New Album & Fundraiser + New Song & Donation Level!
Wednesday, April 3, 2013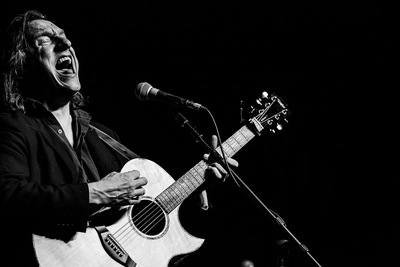 Spring Greetings!

I wanted to catch you all up on where the album project is-- it is creeping forward at a slower pace then originally intended. First, I wanted to send thanks to all of you who have shown concern for my vocal health (more on that below), and have supported the project so patiently. Things are better and we are starting to pick up speed again. Here's the official scoop on everything---

1) Fundraising-- We are in the final two months of the Chasing Beauty (the project's working title) campaign, and we have nearly 500 contributors-- this is twice the number that we had on the last project!-- but still short of our goal of 1,000 people!

Please consider pre-ordering the album, or becoming a partner at any of the higher levels. Dinners, original songs, concert passes, album artwork, house concerts and many other perks are available at the various limits-- and if you have an idea that you would like to run by us for a customized contribution perk-- let us know-- we are open to hearing them... in fact we just added a brand new $50 level with a unique incentive! (See details and links to donate below!)

We have enough funding to record the project, pay the musicians, add some much needed 21st century gear to the studio-- and the album's basic tracks (drums, bass) are almost finished. We are recording in Atlanta with Kristian and Brandon Bush from Sugarland producing. It sounds amazing, and I can't wait for y'all to hear it!

We still need marketing, manufacturing, and promotional funding. We have nearly raised as much as the last campaign, and I would like to see us beat that number-- which was $102,000. We have more many contributors, but are short of that beating that goal and we are heading into the final stretch. Please consider joining us!

2) Vocal issues--- the reason that the album has been delayed somewhat is because I have been having some serious vocal cord inflammation and haven't been able to sing properly or for long periods of time. I've been to an ENT doctor and was scoped through my nasal passage, and fortunately, the camera showed that there are no nodes or polyps, and no surgery is required. Over the months of December and January I sang dozens of shows through a flu virus and ended up simply blowing out my voice. The quality became airy, pitchy, and I couldn't hit sustained notes above the register of my speaking voice. And then suddenly it was gone entirely. (If you've been to shows you may have noticed.) It was painful both physically and to my ear to hear myself singing without control or tone. It has been a big wake up call. I've got to be more careful-- singing "Annalee" in the middle of the room every night is no longer an option to end the shows.

The good news is I can now sing for about an hour without pain---my vocal cords are healing, and returning with better tone, and the discomfort and control issues only flair up when I push. The doctors are telling me to continue with shows, but be mindful of the stress, strengthen my voice rather than break it down, change some dietary habits and watch the consumption of alcohol and caffeine. Acid reflux has been a partner in all this, with the late nights of a traveling musician-- food and drinks and conversations after the show and bedtime at 2 am. I am hoping with changes, my voice will return completely with even better time and control than ever. I, however, will be living a far more boring life. Aaaah...choices.

In terms of this affecting the new album's recording, I still don't want to push the studio vocal tracks-- I expect to to do five passes of vocals over 15 different songs-- and I'm not up to that much work yet. I also want to make sure I deliver a product worthy of your investment. So, accordingly, we have pushed the project back to the summer, and hopefully will have it completed by then.. Nice not to have a label demanding deadlines when flexibility is needed.

To thank you for your patience, I wanted to send you something new, and I spent last tonight laying down one of the new songs in my studio kitchen, "Hold Me, Scold Me", which is a love song for my daughter Sofi--- and as you can tell, even from this one take on an iPhone, the tone is airy, but returning, and the high notes are being hit cleanly. I still have some sustain and control issues, but those are improving as well. Every month is a marked improvement. As long as I don't push too hard or too long, things will heal and I will be able resume recording and touring at my usual pace.

So, we rescheduled the vocal tracks for June. I'm still on the road but being careful-- telling more stories, singing softer on a wider variety of songs. Leaning on Radoslav's extended solos to rest my voice when he's available to join me.

The extra time has also been helpful in editing the songs, so I think the project will benefit overall.

I love this new set of songs. They show a respect for history, better wisdom, and less concern about trying to be cool than honest.

Hope you like "Hold Me, Scold me" -- I finished it just last tonight! Come on over to my kitchen and watch it here!

Feels great to be singing at home again, I'd been several months without picking up the guitar in between shows.. end Official Update.
Thank you for your donations, your partnerships, your patience, your support.. thank you!

Ellis
Want a Personalized Voicemail from Ellis?
A brand new, very special donation level has been added!
The
$50 'Hotel California' Level
is now being offered -- receive a signed copy of the Christmas album (not yet available commercially!), be one of the first to receive a signed copy of the new album this summer, and become a one year member of the Ellis Paul Birthday Club!
Ellis will personally call you or your significant other, close friend, or whomever you choose on a Birthday or for a special event, and leave a personalized voicemail message just for you/them! This is ONLY being offered to the $50 donors,
so head over to our store and partner with us on the new project today
!
Where's Ellis this Weekend?
Ellis is headed to the Mid-West this weekend, with shows starting tomorrow at the High Noon Saloon in Madison, WI, then the Gingko Coffeehouse on Friday in St. Paul, MN, along with a Special Family Show Saturday morning at Ginko! Saturday night he rolls into SPACE in Chicago/Evanston, IL, then wraps up the weekend at the Ark in Ann Arbor, MI.
Full tour details found here
..
Come say hello and hear some of the new songs!
Fire it Up with CJ: An Ellis Paul Interview
CJ has a syndicated radio show out of Seattle and is a longtime friend of ours - take a listen to an interview between CJ and Ellis with a unique twist!
Listen here:
www.fireitupwithcj.com/2013/04/02/making-music-meaningfu/
See you on the road!