Ellis interviewed by Boston's Where Magazine!
Tuesday, December 13, 2011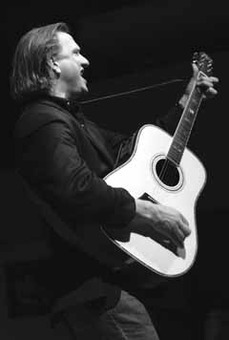 "Boston singer-songwriter Ellis Paul has been composing folk music since 1993. Since then, he's worked his way to the forefront of the local and national music scene with 15 studio albums and another set to release in 2012. He frequently collaborates with Kristian Bush of Sugarland and toured with the Grammy-winning country band for the second time this summer, and he's a favorite of the Farrelly Brothers, who have featured his music in their films "Shallow Hal" and "Hall Pass." This month, Paul wraps up his 20th year making music and sat down with Where to reflect on his career, folk music today, and the fact that he's just as busy as ever." - Leigh Harrington, Where Magazine
Check out the interview
here
.
read the full article: Ellis interviewed by Boston's Where Magazine!