Happy Valentine's Day!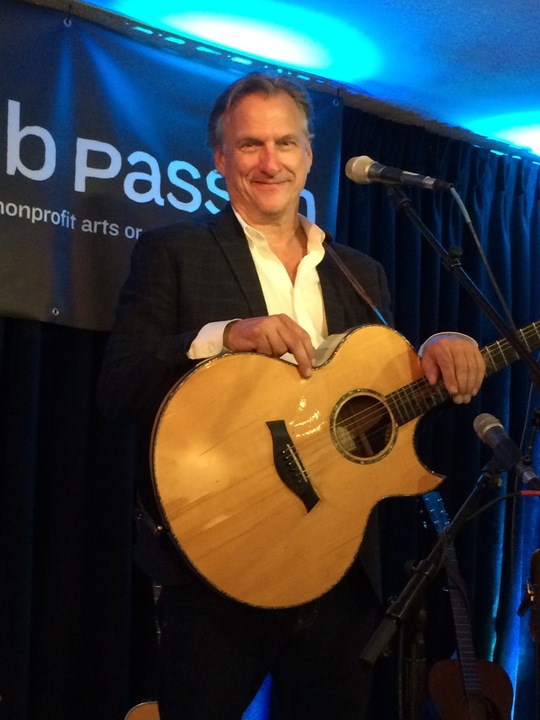 Hello Everyone and Happy Valentine's Day!

As usual the political drama and the ongoing pandemic have created a heavy cloud that we have to muster our lives through. I hope you are doing okay out there— taking a moment for yourself, caring for your mental health and caring for your physical health.

I've got a couple great escapes for you, if you need them. Music has always been my salvation...and it's proven that to me once again through the pandemic. I've got two livestream shows coming up this weekend to break up the February gray and gloom.

The first livestream is Friday February 12 when David Wilcox visits The Traveling Medicine Show on Facebook Live. For those who haven't seen this weekly livestream, every Friday night features a theme and a special guest artist. The guests are among the very best singer songwriters in the country. There's an interview, some laughs, and a place to gather every Friday night. This one is special. David Wilcox is a hero of mine and has had a great impact on every aspect of how I approach music— the guitar, the songs, the performance. He was an important example to me as I was coming up through the folk scene. This Friday's theme is Welcome to the Time Machine so most of the songs presented will be related to time in some way. The livestream happens this Friday Feb 12 at 8pm ET. Come join us and forget about the world for awhile. https://m.facebook.com/ellispaulmusic/

Then, on Valentine's Day, I am hosting a festival of artists playing love songs from the 70s and originals as a celebration of the 1st anniversary of my PATREON site. The show will be public for the first half on Facebook, so even if you're not a member of Patreon you can watch at www.facebook.com/ellispaulmusic.
If you join PATREON you will get the whole show, a download of a new song.... and a Zoom after party!. PATREON membership starts at as little as $1/month. To join PATREON just click on this link: www.patreon.com/ellispaul.

There are other ways to get involved with my work that will bring me right into your home, school, or business.
Just write me at ellispaul7@gmail.com for inquiries about these:

Private Shows — for birthdays, family gatherings, anniversaries, or a date night.
Corporate Shows — for your business, your retreats, your gatherings.
Classes/mentoring — one one one or in groups on creativity, storytelling, songwriting for your business or for you one-on-one.
School Shows — for kids, elementary through high school.

Hand-Drawn Lyrics: pick a song and I will create a scene and write the lyrics to go along with it! See an example and order one for yourself at this link: https://ellispaul.com/product/f/Posters/8035.
New Album: In the fall of 2020, The Traveling Medicine Show: Volume 1 was made available to my Patreon supporters. This week, the album was made available to the general public here on my website. Click here to order this new album: https://ellispaul.com/product/f/Music/8180.
Thanks for following along. I hope to be on the highway finding work by the end of the year, but until then I hope to see you online.

Stay safe and sound— and soon we will be at a venue celebrating our reunion with some music and laughter— fingers crossed!

Ellis