AUTUMN MUSINGS AND OCTOBER HAPPENINGS!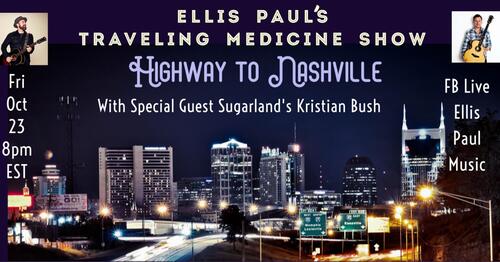 The color of the trees
The crunch of the leaves
The first scent of woodsmoke in air
The zombies at play
In a pumpkin parade
Where tricks and treats are all shared

Halloween is usually a wild time for my kids. Houses in their neighborhood spill out ghosts and goblins and it feels like an elementary school version of Burning Man out there. It's a joy to see. But not this year. Another moment of our lives changed - if not outright stolen - by the pandemic.

It will be a hard winter for most of us. I hope you are safe and can somehow find joy in all this mess. I'm trying to remind myself of the beauty surrounding me in Virginia— the colors are incredible and it's still often in the 70s here. Living down here really makes me miss Maine and Massachusetts. There's no ocean, lighthouses and rocky shore. But it's beautiful. In lieu of the fact that I can't take my kids to movies and bowling and such, we get snacks and drive around the countryside. To the mountains. The vineyards. And I play them the best music of my upbringing on the car stereo. Stevie Wonder, the Beatles, Joni Mitchell, Dylan. I get to witness their reaction to hearing "Superstition" for the first time. It's priceless. And better than bowling.

On a day like today you can shut out the drama and take a drive and think about what October will bring in 2021.

If you need an escape, music, a show, a visit-
I am here online. Doing live-stream shows, one-on-one private concerts, corporate shows and more. I don't know how people are handling and dealing the isolation and monotony. I wonder how those without partners are doing out there, but there's a community surrounding my music. Stick your head in and say "hi". It's an escape!

Some really fun things are happening!

Fri Oct 23.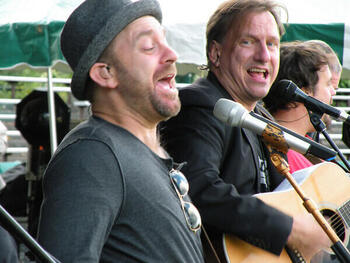 Kristian Bush and me at Doubleday Field on Sept. 4, 2010!
For example....tonight at 8pm ET! Grammy winner and Opry member, and member of the country super-group Sugarland, Kristian Bush, will be joining me for my live-stream Traveling Medicine Show! We are pictured together above at Doubleday Field on Sept. 4, 2010! Ten years ago!
Tonight's theme is "Highway to Nashville" and we will be playing country songs, Nashville cowrites, and songs from our catalogues inspired by the heritage of country music. Click at the link below at 8pm ET.
www.facebook.com/ellispaulmusic
Saturday Oct 24.
7pm ET! The Mountain Spirit Acoustic Series for the venue Isis in Asheville, NC will host me on my Facebook Music and More page. These venue hosted shows are more like shows I would do on the road. They are not about taking requests and themes....but some of my best known of my songs will be played! Again the link is:
www.facebook.com/ellispaulmusic
Sunday Oct 25.
7:30pm ET. The PATREON All Request Show— if you're not a PATREON member, join up! Patreon supprters have access to an archive of live-stream shows, archival recordings, THE NEW ALBUM, and new albums to come! To become a Patreon supporter, please visit www.patreon.com/ellispaul.

Thursday Oct 29.
7pm ET. New Moon Coffeehouse Show with opener Alice Howe and an after-party on Zoom where we can can hang face to face!
You can watch the show on my Facebook page at this link:
www.facebook.com/ellispaulmusic
Join the after-party on Zoom....with a Q&A and several surprise guests....at 8:15pm ET at this link:
https://us02web.zoom.us/j/84921589667

Friday Oct 30.
Me and Vance Gilbert at the Mucky Duck in Houston on Nov. 8, 2003!
8pm ET. It's Halloween on Ellis Paul's Traveling Medicine Show with Special Guest Vance Gilbert— it's almost like trick or treating, but less fattening. As you can see from the picture above, Vance and I have been hanging around together for many years! Again, simply go to my Facebook page at this link:
www.facebook.com/ellispaulmusic

If you'd like to book me for a private live-stream show, for an anniversary, birthday or a family gathering, for your business or your school, drop me a line at ellispaul7@gmail.com


The new album Ellis Paul's Traveling Medicine Show: Vol 1 is out!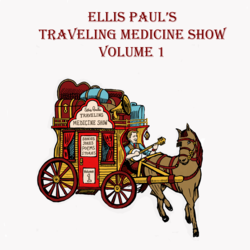 You have to join PATREON to get it! Classic songs like "Vincent", "Angel in Montgomery", and "Boys of Summer" are included! You can join PATREON at this link:
www.patreon.com/ellispaul
Stay safe out there! VOTE!

Thank you for the all the support during these incredible times—
Ellis