Survival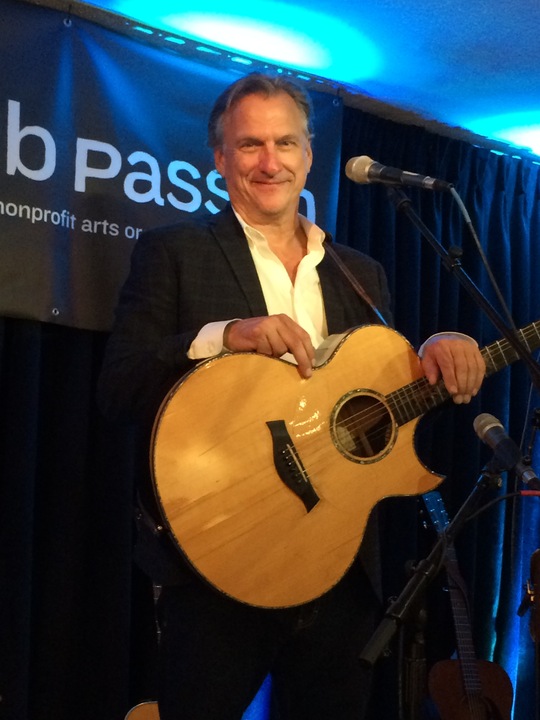 Hi Everyone—

In light of what's happening, I wanted to send love to all of you, and wish you good luck as you navigate the next few months. Be safe, be diligent, be grateful for what you have! I am trying to recognize the love I have in my life and that includes lovers of my music like you all.

I plan to exercise, walk, be active. Keep the blues away as well as the virus, the fight is on multiple levels. I'm going try to be more engaged in songs, writing, art, essays. It's the only way for me to remain sane and generate income. I will share all of it with you— as its being created for the first time.

Many of you know that the escalation has led to months and months of show cancellations. I'm turning to very limited savings and online work to survive. I wanted to let you know that my work will be in these places on line— the kids have got to eat! Please join in if you can!

How to Support My Work
Patreon at $1 a month
I am focusing on sending people to my Patreon page, Ellis Island, which already is very active with songs and live streamed and archived performance content but also will hold a podcast, interviews, essays that move beyond music into social commentary both light and serious. It's like a one man Netflix. Please join, it's next to nothing. I will try to spread music and sunshine there in the next few months.

I've made all the video content available for only $1 a month, to allow you to share your funds with other artists, charities, and organizations in need. There are higher tiers as well, with downloads, mailed items, house concerts, tickets, discounts, custom songs and more, but I want to make sure you share what you can with others as well, I'm one of many thousands.
All Patreon supporters will have access to a new version of "The World Ain't Slowing Down".

Come to Ellis Island and consider it your staycation destination 🙂 Please share this!

https://www.patreon.com/ellispaul
One-time Donations via PayPal
A fan contacted me this morning asking how she could make a one-time donation. You can always make a one-time donation to me via PayPal. Once you login to your PayPal account, simply indicate SEND then put in my PayPal e-mail address: ellispaulmanagement@gmail.com to make a one-time donation.

Live Streamed Shows
I will be doing a weekly, live streamed concert residency at the site starting on Thursday March 19th at 7:30pm. And then continuing weekly on Thursdays there. And I likely will be putting stuff up several times a week. It'll all be archived. I may be doing shows that collectively are for musician charities, stay engaged with the website for not information.

For Musicians
If you are interested in songwriting classes/critiques and community with one on one and business mentoring you can visit and subscribe to my songwriting channel The Song Factory with participants from all over the world at:

https://truefire.com/channels/song-factory/h2351

Private shows Online/One-on-One in Real Time
If you'd like one on ones mentoring, coaching or a private show via SKYPE for your family and friends in real-time— for songwriting, business, creativity and more— drop me a line at
Ellispaul7@gmail.com

Website Sale
My website store will be selling CDs, posters, t-shirts, pens, flasks, suitcases, journals, books and more at 25% off starting tomorrow - March 17. Come check it out!

https://www.ellispaul.com/product/intro/


Thanks for the love and support out there!

Good luck to you 🙂
Stay safe, stay diligent, stay loved!
Much love—
Ellis