Ellis and Lizanne's Radio Session with Bob Harris at the BBC
Friday, July 29, 2011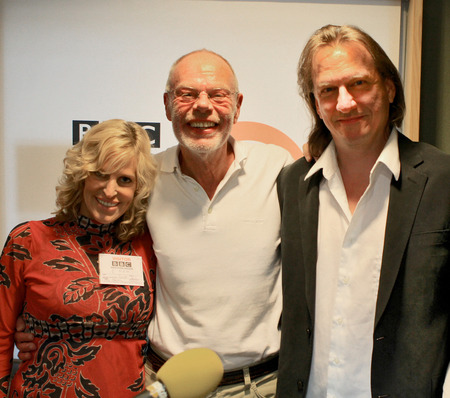 (Photo Credit: Evan Jaccodine)
Ellis Paul and Lizanne Knott recently travelled across the pond to the UK and stopped in to do an interview in the legendary Bob Harris' BBC2 studio.
Their interview is available to watch this Sunday, July 31st. Ellis and Lizanne will be on the second half of the show, which airs from 12AM to 3AM UK time... please be sure to keep in mind the time difference from the UK to the US.
If you miss out, look for it in the archives.
read the full article: Ellis and Lizanne's Radio Session with Bob Harris at the BBC