Ramsdell to host storyteller-in-song Ellis Paul
Friday, February 3, 2017
by Brooke Kansier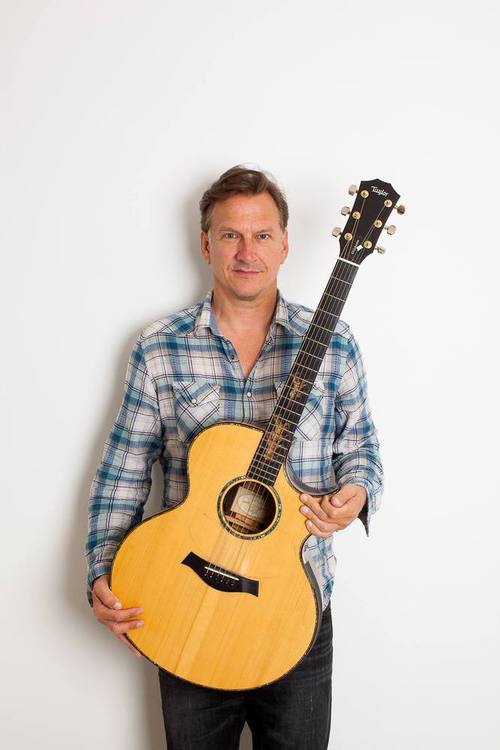 As Ellis Paul walks onstage, he carries with him more than his guitar. He brings from-the-heart lyrics, smooth piano riffs and pockets bursting with stories to tell.

Paul, a musician and singer/songwriter, will perform Friday at the Ramsdell Theatre in Manistee.

"He's a storyteller in his songs," said Nancy Ferguson, secretary at the Ramsdell. "He touches on everyday life, and people just love his stories because they're familiar. He talks about the heroes in everyday life, and I think it's something people connect to."

Ellis Paul is a prolific folk musician, with hand-written lyrics and a simple, acoustic sound comprised of guitar and piano.

His lyrics are what make him stand out, added Manistee-based musician Nick Veine, who will open the show Friday.

"His lyrics are really what grabs you," Nick said. "His lyrics and the melody are great, they're gorgeous, he has really poignant lyrics that are socially and politically active."

The concert kicks off at 7:30 p.m. Friday, with Nick opening the show.

Nick, a member of the musical trio Awesome Distraction, has garnered growing popularity both as a solo act and a band.
read the full article: Ramsdell to host storyteller-in-song Ellis Paul