Saturday, January 14, 2023
8:00 PM
ELLIS PAUL'S BIRTHDAY!
website: www.patreon.com/ellispaul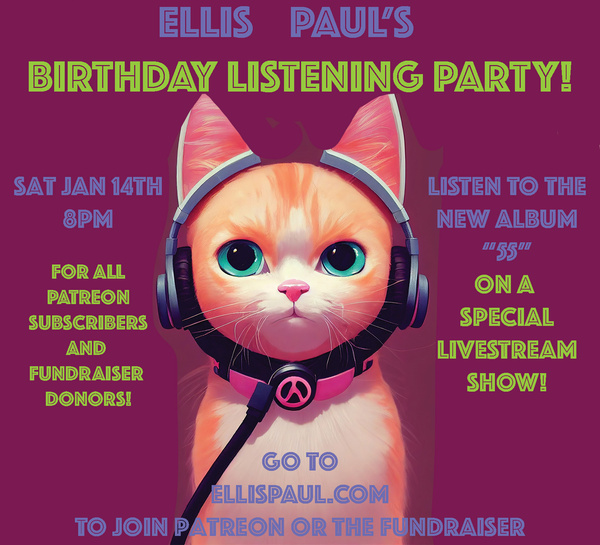 For his birthday, Ellis will be hosting a new album listening party for his Patreon supporters and for folks who have donated to the 55 album fundraiser!
He will be spinning the finalized versions of all 11+ tracks that will be on the forthcoming new album.
If you're not already a Patreon supporter, you can join at www.patreon.com/ellispaul
And it's not too late to donate to the album fundraiser at www.ellispaul.com/fundraiser
export this event to my calendar