Friday, December 30, 2022
8:00 PM
Cambridge, MA
🎉🎉🎉 Ellis Paul's Annual New Year's Eve Shows
Ellis Paul with full band! Radoslav Lorković, Don Conoscenti, & Laurie MacAllister.
Laurie MacAllister opens.
Cambridge, MA 02138
phone: 617-492-7679
website: www.passim.org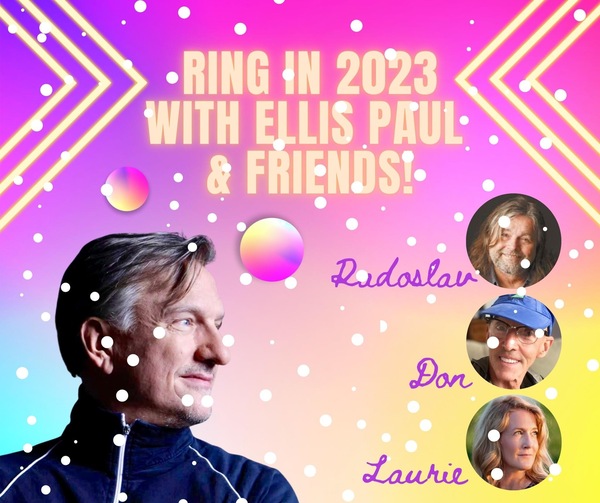 RING IN THE NEW YEAR WITH ELLIS PAUL & FRIENDS!
Tickets on sale to the public at noon on Oct. 26, 2022 at this link:
DOORS AT 7PM.
Can't make it to the in-person show in Cambridge? Watch the LIVESTREAM! Only $5 (or FREE for Members). ON SALE THE WEEK OF THE SHOW.
export this event to my calendar
---