"City of Silver Dreams" Review in No Depression!
Tuesday, December 11, 2012
by Holley Dey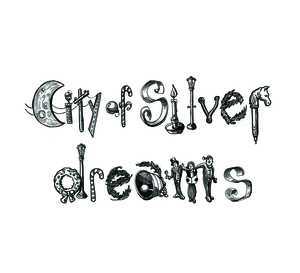 It seems fitting that the first and title track on Ellis Paul's new holiday album celebrates the spirit of New York, a city that survives and thrives, transformed each year by the sights and sounds of the season. The "City of Silver Dreams" (2012 Black Wolf Records) peers through the ribbon draped windows, rejoices at St. Patrick's Cathedral and hears the magic in the taxicab horns. There is both wonder and whimsy in a song where a delicate piano chimes in support of warm vocal harmonies.

"City of Silver Dreams" is one of the highlights of an eclectic set of holiday tunes that includes nine original songs and one cover ("Have Yourself a Merry Little Christmas"). It's a collection with multifaceted personality, offering both melodic romanticism and a folk styled humor that twinkles with good natured fun.

Some of the more playful tracks were co-written with Sugarland's Kristian Bush, including the radio ready "Santa and the Tooth Fairy", the charming story of a chance meeting between Claus and the Fairy at little Haley's house. When the gap toothed child is startled, her visitors quickly hide, then tiptoe through the home to leave a sparkling coin at her pillow and gifts below the tree. Sings the chorus, "Count your presents, count your teeth, make a wish, it's Christmas Eve!"

While this and the closing track, "The Night the Lights Went Out on Christmas", will please younger listeners, there are also tunes with a lyrical depth and subtlety best suited to an adult audience. "Mary, Mary" describes the young mother and child, drawing a parallel between the holy Mother and all mothers who love and worry for children when "only angels know their destinies." The smooth, waltz time melody and compelling lyric render this song a favorite among the set, a classic tune that will be in style and in play year after year. "Christmas Lullaby" gently remembers those who suffer separation or loss at the holiday, and prays "may you never hear a Christmas lulla-bye". Tenderly delivered, the tune is guaranteed to moisten many a dry winter eye.

There are constants shared between City of Silver Dreams and Ellis' previous albums, collaborations that continue to shine. Both the holiday disc and 2012 award winning family album The Hero in You were produced by singer/songwriter Flynn. He brings a welcome simplicity and clarity that allow the instrumentation and production to highlight rather than mask the albums' vocals and dialogue. Kristian Bush co-wrote several tracks for the holiday album as well as for 2010′s well received The Day after Everything Changed. The songwriting partnership has produced the title tracks for both albums, as well as a few lighter tunes that contrast nicely with Ellis' often more contemplative style.

That said, track #8 finds Ellis contemplating nothing more than a rum spiced flask of eggnog and the young lady by his side as he barrels down the hill in a "Runaway Sleigh". Look out, everybody! Here comes a holiday album with personality, crashing into your living room just in time for Christmas. It's loaded with original music, tunes to suit different tastes and moods, delivered in Ellis Paul's signature voice.
read the full article: "City of Silver Dreams" Review in No Depression!