Music
Traveling Medicine Show: Volume 1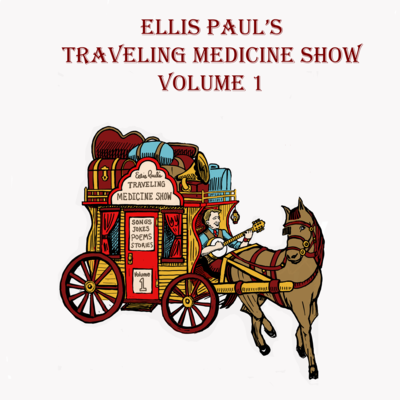 In early March 2020, the Covid-19 pandemic put an end to my life as a touring musician. Being home and off the road provided time for me to learn to sing and play some of my favorite cover songs....that I then performed during almost-daily live-stream concerts. Eventually the weekly "Traveling Medicine Show" live-stream was born. This collection of songs recorded in my home studio is the result. It is dedicated to John Prine.
I've made the album available to my Patreon supporters. Supporters at the $1/month or $5/month level receive a digital copy; supporters at the $10/month level or higher receive the physical copy.
To become a Patreon supporter, please visit www.patreon.com/ellispaul.
Tracklist:
Angel from Montgomery (John Prine)
Over the Rainbow (Arlen, Harburg)
Cat's in the Cradle (Chapin, Chapin)
Boys of Summer (Henley, Campbell)
$20 Bill (for George Floyd) (Tom Prasada-Rao)
If I Only Had a Brain (Arlen, Harburg)
California (Ellis Paul)
Day Tripper (Lennon, McCartney)
Vincent (Don McLean)
It Was a Very Good Year (Ervin Drake)
Concrete River (David Glaser)