Happy Fourth of July! Free download from the new album "55"!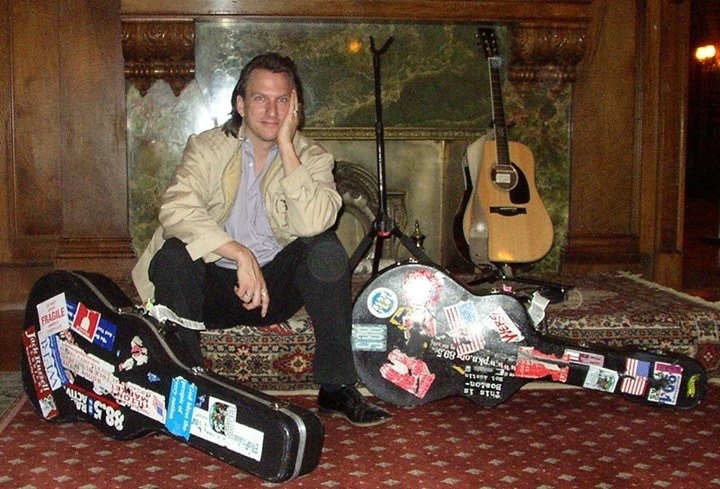 Happy Fourth of July!

Last night I began my winding drive north to Boston and on both sides of the highway towns were celebrating with fireworks as darkness was descending. My daughter Ella was born today, nineteen years ago. I was playing the New Bedford Festival, and had cut my set short and make a quick trip four hours away to Brunswick, Maine. There was a similar fireworks gauntlet all the way to the hospital, and last night I was reliving that night once again. I will always associate fireworks with Ella.

I'm celebrating my 30th anniversary as a touring musician with a 4-night retrospective of shows at historic Club Passim. Here is the breakdown of the four shows:

Thursday July 6: Songs of the 1990s
Friday July 7: Songs of the 2000s
Saturday July 8: songs of 2010s
Sunday July 9: Album release show for "55" and a final celebration of songs

Tickets to both in-person and livestream shows can be found at the link below:

https://www.passim.org/

The new album "55" is here and the reviews have been fantastic.

Here's one:

"Across tracks such as Who You Are, Be The Fire, Gold In California, Tattoo Lady, Sometimes Trouble Is Good, When Angels Fall, and the album title track of 55, Ellis Paul speaks out with gentleness of force, the music is captivating and honest; and as proves 55 is a number to relish reaching, for it allows the owner to look forward of all that is yet to come.
A super album full of songs to be treasured." — Liverpool Sound and Vision

Haven't got the album yet?

https://ellispaul.com/product/f/Music/

Want to download a free track? Here's "Be the Fire", a song I wrote for my daughters Ella and Sofi.
Before I go, if you are a songwriter— I founded the New England Songwriters Retreat. This year, there are two sessions to choose from: Aug 26-29 and Sept 1-4. It takes place in Chester, CT and is a very fun gathering of like minded people who want to be part of bigger community of artists in a learning environment. There's a great group of instructors. The accommodations are like a B&B. Comfort and the food is delicious! If you want to take a deep dive into your creative life, this is best gift to yourself that I can think of.

https://www.newenglandsongwritersretreat.com/

Lots of shows coming below! Details and ticket information at www.ellispaul.com/calendar
Thursday-Sunday, July 6-9, Cambridge, MA (Livestream tickets too!)
Wednesday-Saturday, July 12-15, Okemah, OK
Saturday, July 15, Guthrie, OK
Saturday-Sunday, July 29-30, Goshen, CT
Sunday, August 13, Traveling Medicine Show Festival (Online)
Saturday, August 19, New Milford, CT
Sunday, August 20, Frenchtown, NJ
Friday, September 15, Kennett Square, PA
Saturday, September 16, Oxford, NY
Saturday, September 23, Lancaster ENGLAND
Sunday, September 24, London ENGLAND
Tuesday, September 26, East Grinstead ENGLAND
Thursday, October 19, St. Augustine, FL
Friday, October 20, Sarasota, FL
Saturday, October 21, Ft. Myers, FL
Sunday, October 22, Tampa, FL
Friday, November 3, Timonium, MD
Saturday, November 4, Tuckerton, NJ
Thursday, November 9, New London, NH
Friday-Sunday, November 10-12, Asbury Park, NJ (NERFA)
Thursday, November 16, Novato, CA
Friday, November 17, San Pedro, CA
Saturday, November 18, Santa Monica, CA
Friday, November 24, Charlotte, NC
Saturday, November 25, Decatur, GA (2 SHOWS!)
Sunday, November 26, Auburn, AL
Saturday, December 2, Franklin, MA
See you out on the road soon!
Ellis