May 3 2007 - The Long Ride Home to Presque Isle
Thursday, May 3, 2007
The long road to Presque Isle from Boston takes about eight hours to conquer. Antje Duvekota, Flynn and I piled into his boat of a station wagon car and we watched the farmland scenery roll by on a gray day. I haven't been home in ten years, so this journey was a full circle to me. I had married my highschool sweetheart, parted ways about eight years ago and hadn't been back since. My parents had long moved away, most friends were long gone, but I do have relatives in the area and some high school friends still living in town. it was a trip through a time machine.
There is something about the geography of a place that shapes the people that live there. Aroostook County winters are generally long, they stretch sometime into late April and early May. The county is half forested and milled by Paper Companies, the other half is cleared farm lands for potatoes as far as the eye can see. The economy comes out of those two industries, so there are hard working people who brave th elements bringing money in from the land. Even if you are a doctor, lawyer, bake, candlestick maker, in this part of the world you are connected to and work with the people that cull their living from the earth.
I had never performed in my home town. So there was a number of mental hurdles to be crossed, and I was very happy to have Flynn and Antje to bounce stories as we road up thorugh the woods and mounntains into the County.
Above Bangor there is a marked decrease in towns and exit signs, and the constant flow of birch and pines reminded me of what a buffer of woods there is between where I grew up and the rest of the world. We sped past a hazy Mount Katahdin, some six hours north of Boston and the biggest mountain east of the Mississippi.
The string of little white chapel towns along 95n to the Houlton exit kept the scenery looking like Grandma's favorite puzzles. The heart of Aroostook County is a vista of zen farmland and old farmhouses holding strong against the onslaught of winter weather. There was little snow in these parts, perhaps the upside of global warming taking place. I prefer the piles of white to the melted gray stuff, but the land was beautiful. There is an artist's sculpture of the solar sytem done to scale along the northen Maine rte 1 highway. We drove by Saturn and on the way through, and chuckled about how Presque isle was just north of Jupiter.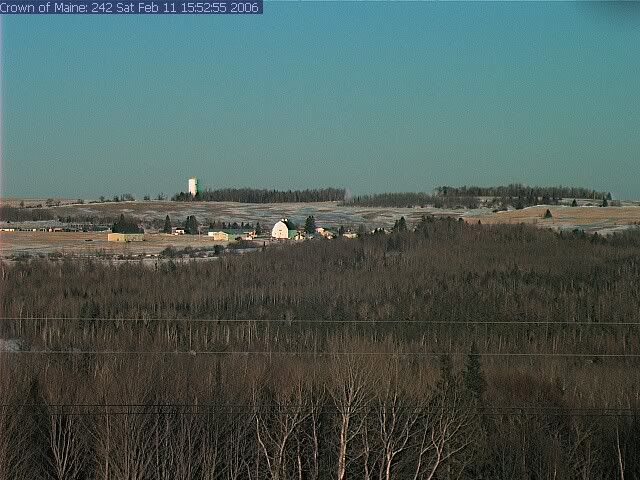 I PLAYED SPIN THE BOTTLE DURING HARVEST BREAK HERE
The University sits up on a hill just as you enter town, I used to spend afternoons running windsprints on the soccer fields there, with great views of the mountains and farms surrounding me.
The folks running the show were kind and we cranked off the dust from the sound system and got things sounding pretty good out in the hall. An old upright piano. A creaky stage.
Antje opened the show and the crowd completely enjoyed her. She sold a bunch of cds and I was so glad the crowd was willing to go where her songs would take them.
The show was in Widen Auditorium and it was filled with a couple of hundred folks. when I stepped into the crowd for "Black Top Train" iIstarted recognizing faces. People came up to me after the show and I could tell they were members of my family tree. They had my father in their eyes, but I couldn't recognize some of their faces since it had been twenty years! Highschool classmates that I recognized right off the bat, aunts and cousins laughing at me, and with me too...
There is always the threat that performing for a group of people that knew you when you were 13 would be the same feeling of playing at a highschool talent contest. But I ended up feeling more connected to the crowd, in a way that I wouldn't have anywhere else. I guess it was our collective experience of being from the same town, the same region, the same landscape. I wish now that i had more songs about Presque Isle, and hope to write some more over the next few years, maybe even do a whole Maine album at some point.
I looked out and saw old teachers and track coaches from my highschoool years over twenty years ago now. I am very glad they took the time to come out and see what I have been up to for all these years. They're the ones to blame, really. Inciting a young mind to believe that he could do anything he wanted to with his life, including traveling around the world with a little wood guitar. The Crazies...
After the show, and after everyone had filed out of the lobby, shaking hands with me and reminding me of our shared histories, Flynn, Antje and I took a tour through the quiet streets of my hometown, and I saw the shadow of myself running at a full sprint up the hill at State Street; getting chased by the cops through the woods and hills behind the houses; making out with my first wife in the back seats of the Braden Theater on Main St.
The town has changed, shrunk in some ways, evolved in others. Or was it me?
The buildings looked older and smaller, but there were some shiny new additions as well. The chains came. A mall had come in and a Walmart, and all these years later, Main Street is starting to finally recover from their presence with cool bars, restaurants, shops, and even a little coffeehouse that has open mikes on Friday Nights. (Imagine if that had been there when I was a kid). The Braden still sits empty with the same Marquee that was up in 1983 when I left home for good.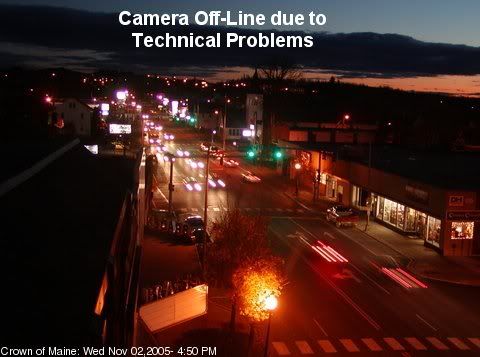 THE NIGHTLIFE OF PRESQUE ISLE , MAINE where I would drive and Look at The Wind Blow
It was a great time for me to travel with friends and see memories and people who meant so much to me growing up. I am going to try to make this an annual journey.. it's good medecine. Quite a few people drove up from all over New England too, maybe we could rent a bus next time and do it together...
And I owe Flynn a trip to his small town near Dublin, and Antje a visit to her's in Germany...
See you out there, y'all, thanks for everything...
Ellis