Oct 4 2017: Tragic week for music, Tom Petty and heartbreak
Wednesday, October 4, 2017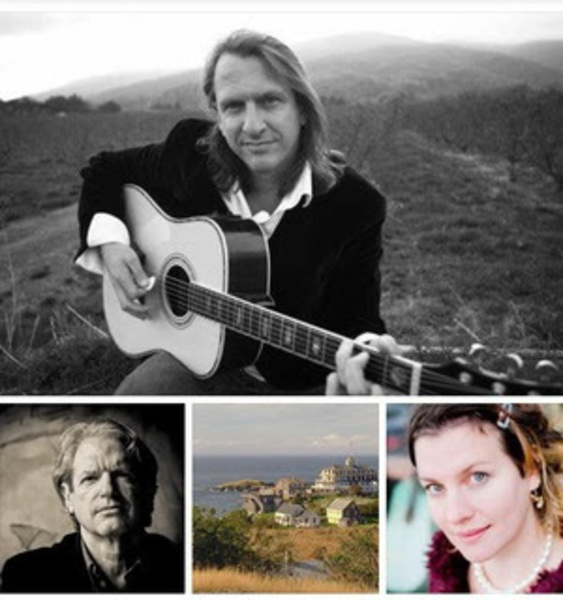 Hi All,

I'm writing with a sad heart at the events this week. It feels like the universe is being shaken and it won't let go. I hate that music was targeted like this.
With this shooting in Las Vegas, a sinister mind has again attacked a group of people who are out to experience music and a show to escape from their lives for a night. It feels like an attack on all of us. I can't help but feel people will be less likely to come out to these bigger events and clubs until stringent safety measures are taken. Please continue to support music and venues, we will figure this out together and music is a good healer in the meantime. Its important that we don't let the darkness win.
I grew up with guns and I'm well aware that millions of people who are responsible do handle weapon ownership properly, even with owning semi-automatic ones.
But there has to be changes. Whatever the attachment the shooter used should be illegal. He purchased the guns legally, he didn't have known psychological issues and it its likely he would've slipped through anything but an outright ban. But perhaps many lives would have been saved if he didn't have the apparatus that turned the gun doubly deadly. Please make your opinions know to people that matter. An overwhelming number of both Democrats and Republicans want the same thing. We need to be heard above the gun lobby. I need to be more proactive in my stance and in my music, and here.
If you're sane, I'm not asking to take your guns away. I just want the parameters of time, back ground checks, responsibility and materials to be more stringent.
Tom Petty's passing couldn't have happened in a worse week. I'm a huge fan. He managed to write both beautiful and heart felt rock and roll by combining every known musical genre. The songs said so much with so little. Rock/punk/country/folk/singersongwriter/blues. He managed to weld together all of these music styles into a truly American form of Rock and Roll.
He will be missed. I'm gonna learn a few of his songs. I need them in my finger tips. I'm learning to fly.
I'm bringing a heavy heart on the road this month, but you've gotta forge ahead. Work. Drive. Sing. Repeat. I hope you'll join me. Dates in the Massachusetts and around the Northeast this week with
Sophie B Hawkins
. Sophie had a hit in the 90's-- "Damn, I Wish I Was Your Lover". I'm hoping to sing with her on stage and process the week with her backstage. I'm hoping she's a Tom Petty fan.
The Midwest in Iowa, St Louis and Kansas next week.
Today I'm announcing another special excursion trip next summer in Maine, it will be incredible. A ferry ride and six days of shows and workshops on beautiful Monhegan Island in Maine as part of the Roots on the Rails Excursions.They asked me to lead the trip, and who I wanted to bring along. So I asked my two favorite songwriters on the American folk circuit: Antje Duvekot (from Massachusetts) and Sam Baker (from Texas). If you are a fan of songwriting, I cant think of a better group of people to hang with. They are in, and you should come too.
Monhegan Island is spectacular. Its been an artists' colony for over 100 years, with beautiful ocean views ten miles off the rocky coast of Maine. We will have evening shows and workshops on songwriting and creativity along the way.
Hope to see you in Mass, Maine, Iowa, Kansas, New Hampshire, Ontario, New York, New Jersey, CT, Virginia

Lets keep this flame on fire

--Ellis