Nov 23 2016: Happy Thanksgiving! Cruise! Viral post! Shows, shows, shows!
Wednesday, November 23, 2016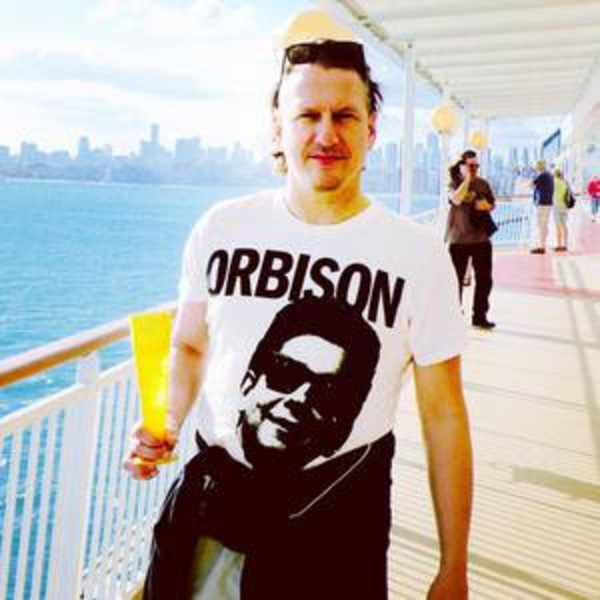 Happy Thanksgiving!
I am wishing you all a safe journey to wherever your wheels are rolling towards loved ones this week. Mine will take me from my family in the Blue Ridge Mountains of Virginia to my road family and shows in Charlotte NC, Decatur GA, and Baton Rouge LA. I have a new used car and this weekend will be a journey to sit and think and be grateful, as I perform for people and see beautiful parts of this country. Lots of shows coming up in Maine, Vermont, Massachusetts, Philly, Long Island! Take a look below!
A Trip To Tulsa
I spent all of last week in Tulsa, OK-- I was doing a residency at elementary schools for the Woody Guthrie Center, doing songs from my book, "The Hero in You", talking about Woody Guthrie's legacy with "This Land is Your Land" and then writing a song with the class. I was surprised by how willing the kids were to get involved in singing and writing the songs-- the result was six songs over five days, and rows of smiling faces. I love these school visits and I feel like they have great impact, in addition to the books and music left behind.
Tulsa is in the middle of a cultural evolution around music, history and buildings. They have the Woody Guthrie Archive, recently purchased the Bob Dylan archive and I wouldn't be surprised if additional artists will be gathered there and a national museum of cultural heritage will spring up. The Brady district is being rebuilt and is thriving around these concepts, with brew pubs, galleries, hotels, restaurants, and educational facilities being built. It's an example of how foundation money and ideas can revitalize a city. It's fascinating and makes me want to move there, so much work can be done there. I think the entire city is grateful for the wind that is blowing in their sails. You sense that they are becoming a center of something bigger. My school visits were funded by the same organization that is rebuilding the area. The outreach is deep.
Viral Social Media
In the wake of the election and the Hamilton Musical reach out to Michael Pence, I posted a Facebook comment regarding the artists job and the first amendment. It's currently around 1.5 million views in just a couple days. The comment was fairly obvious, doesn't need explanation or defending-- but what was remarkable to me was the flash fire of the post. I try to get the word out on shows and songs and books, boosting posts, editing the text, finding the right image. It's so difficult just to reach a few thousand people given social medias design constraints! Then Boom! The surprise was that the charge of social media is at its highest when the posts are socially relevant. Or completely vacuous like a kitten in a mixing bowl. Or controversial. Actually... It makes no sense to me.
I was inspired by Woody's archive this week-- the drawings, the social commentary in them, the songs and letters. I am committed to be more active in the wake of the election in connecting and writing, drawing, singing via social media. I know I may lose some of you in the wake of it-- please keep an open mind as I try to explore my own.
Cruise With Radoslav Lorkovic!
We are almost at the deadline for registration before prices rise dramatically! Please join us and sign up now if you have been considering it! It's Five days on a Royal Caribbean ship that leaves Monday, February 20 and returns Saturday February 25th from Tampa, FL and with stops in Cozumel and the Grand Cayman Island. There are day excursions on the islands, all request shows at night, and creative workshops during the mornings! Food is great, wine is better, sun, sea and laughter!
Come Toast 25 years of touring on a ship in the Caribbean with me! Feb 20-25! All Request Shows, Workshops, & Rad! Here's the Facebook page to seek out roommates and friends on the trip

25th annual New Year's Eve tickets are up and for sale at www.clubpassim.com
Christmas is coming up! We have children's books, music, posters all for sale! Hope you swing by and help us celebrate the holidays!
Have a great holiday feast! Hope I see you on the road!
Ellis