Oc 6 2016: Chicago, Michigan, Indiana, and more!
Thursday, October 6, 2016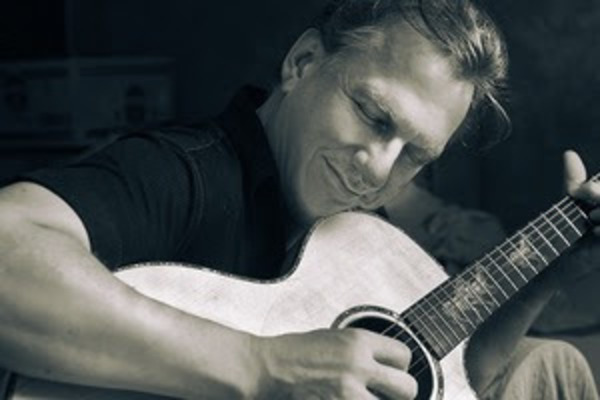 Colors are coming in, even in the Blue Ridge outside my window, and the temperatures are dropping. And the Red Sox are in the post season. I tend to think of the new year beginning in the Fall, maybe because of school starting, but even more because I don't like winter cold and grey. It's no way to start a year. Let's start now! When the trees are on fire!
Today, a show came in for me at The Tin Angel in Philadelphia, a place I've been playing for over twenty years. The next couple of months will be the venue's last. The building has been bought by new owners and I am told they are likely shutting the doors in the reboot.
I've cycled through close to three decades doing this, and I've outlasted some great clubs; The Old Vienna in MA, Brick St in OH, and Raoul's in Maine. I've seen various reiterations of Passim in Boston, Eddie's Attic in GA, the Freight and Salvage in CA. All of them important. The Tin Angel was legendary for me. I met so many wonderful people there, it felt like a love affair every time I walked up the stairs.
I opened for Richie Havens there, I will never forget him sitting with me knee to knee playing "Here Comes the Sun" in open D in their tiny green room. Leaning into my door to see if I wanted to join him for a smoke. Showing me how to play in what then became my home tuning on guitar for twenty five years.
I heard Antje Duvekot there for the first time, immediately calling my management at the end of the night about putting her out on the road with me and mingling our schedules and songs. Met Philly's Susan Werner there as well, played cross country shows with her and forged a friendship with she and her one-of-a-kind manager Larry Goldfarb. Great meals, great loves, great laughs before and after. I remember a manic night at the discos on 2nd street with Peyton and Rad and a gang from the show. I must've fallen in love with someone twenty times there. At least temporarily...
These places are sacred to me and the artists that move through them, and all the people who commit themselves to the tables, the bar, the sound boards. These clubs develop souls by way of their nightly histories and the people that step on the stages and the synergy that happens to the audience between their walls.
On Fri December 16th, I will be playing my last show at the Tin Angel. Looking at the names etched on the green room walls and thanking Larry, Donel and all the staff, musicians, previous owners and ticket buyers-- thank you for the memories! I'm sitting here reliving a hundred nights of them and there is laughter and adventure in the recollecting!
Tonight, I am here. I am playing my own living room! Live on www.concertwindow.com, 7pm EST from my living room to yours. It's not the Tin Angel. It's carpeted. There's a fireplace. And there's no debate on tv. Give yourself a break from this madness.
After tonight, my only show this weekend in Auburn, NY at the Auburn Public Theater. Next weekend I drive to a beautiful space that is making its own history of nights, Seven Steps Up in Spring Lake Michigan, The legendary Schubas in Chicago on Saturday where many of my favorite shows have taken place , and the tiny Front Porch in Valparaiso, IN on Sunday. Call 219-464-4700 for tickets.
Great New England shows coming! The 25th Anniversary New Years Eve Shows are now listed at Club Passim! The River Club in Scituate! Circle of Friends in Franklin! All clubs with histories like the Tin Angels. Take a look below!
And don't forget the Cruise!
Rad and I are heading to the Cayman Islands. Come along for the ride and throw off the February blues.

Go Sox!
Ellis Paul