Oct 31 2013 - Ellis is in New England this weekend plus Free holiday song download!
Thursday, October 31, 2013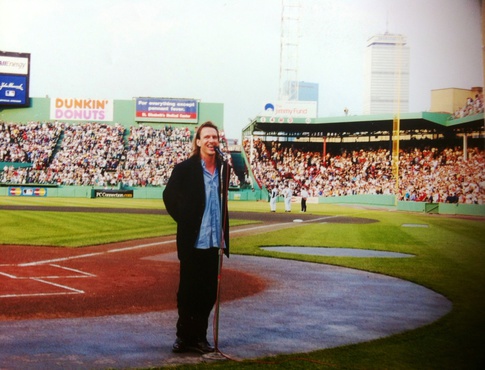 Go Sox!!
Who would've thought that the emotional roller coaster Boston has been on in the past year would end with a World Series Championship? Nobody but the players! What absolute will power and focus and team aura.

I was at the marathon around BC during the attack in Boston in April. Since then, as a show of solidarity, I started running again after ten years and also started growing out this scraggly beard goatee mishap to support the Red Sox..
I think I mostly have just embarrassed my face. Can we clean up now?

I see men in my travels and they are growing the same beard gone wrong. It could be worse.
What if the team started grooming like they were in a metrosexual kind of way? Imagine Papi with that look.
There's no fun in that. I like the Amish Babe Ruth better.

So-- I grew out my beard and I'm thankful the week is over. Congratulations to all the Sox fans and especially to my grandparents, long gone, who never saw a victory for the Red Sox in the World Series. I'm sure they'd be thrilled!


This week I've been listening to Red Molly work on background vocal arrangements for my upcoming cd project. I'm lucky to have such a gifted group on board for these songs! They will be weaving their talents throughout the recording, and the songs couldn't have a better shimmer. We will be finishing the album in December and releasing the record early next year! We've been working on it for a year-- this is the beauty of being independent! No hard deadlines! I'm thrilled with the results-- can't wait for everyone to hear them.

The official fundraising push is over-- if your still interested check out the website!

We are also releasing a remixed version of the Christmas/Holiday project! Here's a free song download for you, "Christmas Train".. happy early Holidays!


Got some great shows coming up! This weekend on Friday I am performing with one of my favorite artists, Antje Duvekot, at the Stone Mountain Center for the Arts in Brownfield, Maine. It's simply one of the best places for a musician and an audience to experience a show. The performance space is a beautifully renovated barn. Then on Saturday, I am stepping on stage at the Cotuit Center for the Arts on the cape in Massachusetts. Beautiful town, beautiful little theater! Then on to the River Town Village Clubhouse in Windsor, Connecticut on Sunday! [Full Show Details for this weekend below, or visit my tour page!]

Hope to see you out at some shows.. Thanks again for the support.

Go Sox!
Ellis


Friday, Stone Mt Arts Show in Brownfield, ME -- Antje Duvekot opens!

Saturday, Cotuit Center for the Arts show in Cotuit, MA
Sunday, River Town Village Clubhouse show in Windsor, CT -- Rebecca Loebe opens!