Sep 16 2011 - ELLIS PAUL'S NEW ENGLAND ROMP.. THIS WEEKEND!
Friday, September 16, 2011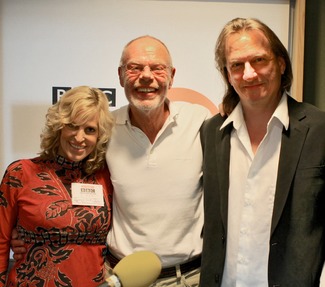 I've been in the woodshed lately trying to put the finishing touches on a group of family songs that are biographies of American heroes. The CD will be available for pre-order in November, and is called 'There's a Hero in You'. Ben Franklin, Jackie Robinson, Rachel Carson will be included, just to name a few.

I would like adults engaged with children as they listen to these songs, so I'm trying to accommodate parent's ears as well, so conversations can rise within families and at schools about why these people are so important. The recording will be geared towards kids, but I know there is something everyone can enjoy. The recording is being done in Charlottesville, VA and in Boston at the Wizard Flynn's home in Allston. I think a few of them already stand against my best material as equals..

Some of the new songs will be performed at my adult shows, and coming up this weekend, I'm performing at the Iron Horse, in Northampton, MA tomorrow, Friday, September 16th, and the Circle of Friends in Franklin, MA on Saturday, September 17th. They are two of the finest venues in the country to see musicians sling a guitar..

See you out there!
Ellis
SPECIAL EVENT AT CLUB PASSIM, TONIGHT!
Today's
Boston Globe
says it best. "Veteran Boston musician (and occasional Globe contributor) Scott Alarik celebrates a release with a show [at Club Passim], but it's not for a CD. It's for his new book, 'Revival: A Folk Music Novel'. Ellis Paul, Meg Hutchinson, Alastair Moock, and Jake Armerding will help him celebrate."
Ellis is thrilled to be a part of Scott's celebration, and honored to be performing with some of Boston's best. Come say hello, tickets are still available at
Club Passim
.
THIS WEEKEND..
Ellis returns to New England to perform at the Iron Horse, tomorrow, September 16th, in Northampton, MA at 7PM. The up and coming and very talented
Amy Black
opens, you do not want to miss it! Tickets are available
here
(click on the 16th!), or you can call the box office at 413-586-8686. Ellis would love to see some familiar faces.. and may have a special guest joining him onstage (HINT).. so come say hello!
Saturday, Ellis performs at the Circle of Friends, in Franklin, MA at 8PM. (
To purchase tickets click here
.) In honor of his return to the MA area, the HubArts section of Boston.com recently caught up with Ellis to chat with him about moving to the South, playing in front of 20,000 Sugarland fans, and his upcoming family album. You can read the
full article here
.
More to come in the Fall.. stay tuned, and hope to see you out on the road!